We develop life skills and creativity in village children at their most impressionable age (5 - 14), which will enable them to take up entrepreneurship when they grow up. We facilitate this by conducting sports, storytelling, creative activities, experiential learning and emotional intelligence sessions.

We conduct Traditional Indian Sports like Yoga, Kho-Kho, Kabaddi, long jump, high jump, running races etc. We also provide the children with board games, which teaches them strategy and develops their mental skills.

As a part of imparting experiential learning to the children, our Project Nature & Nutrition was born, which entails a child to plant, grow and tend to a sapling provided to them. We are also rolling out a program on the Value of Water and ways to address water table depletion problem. We plan to address the issue through building ponds to store rainwater and making bunds to prevent top soil loss.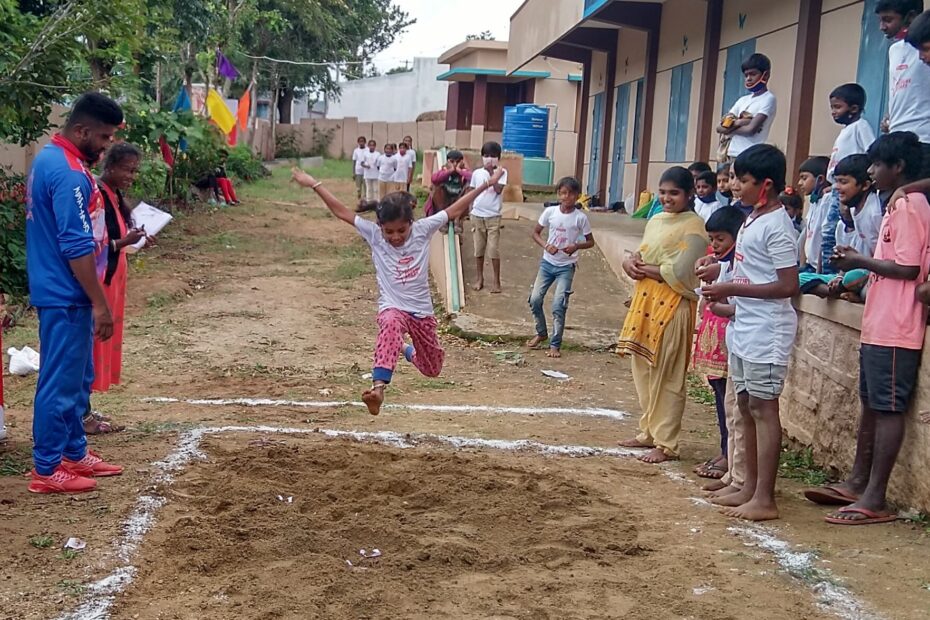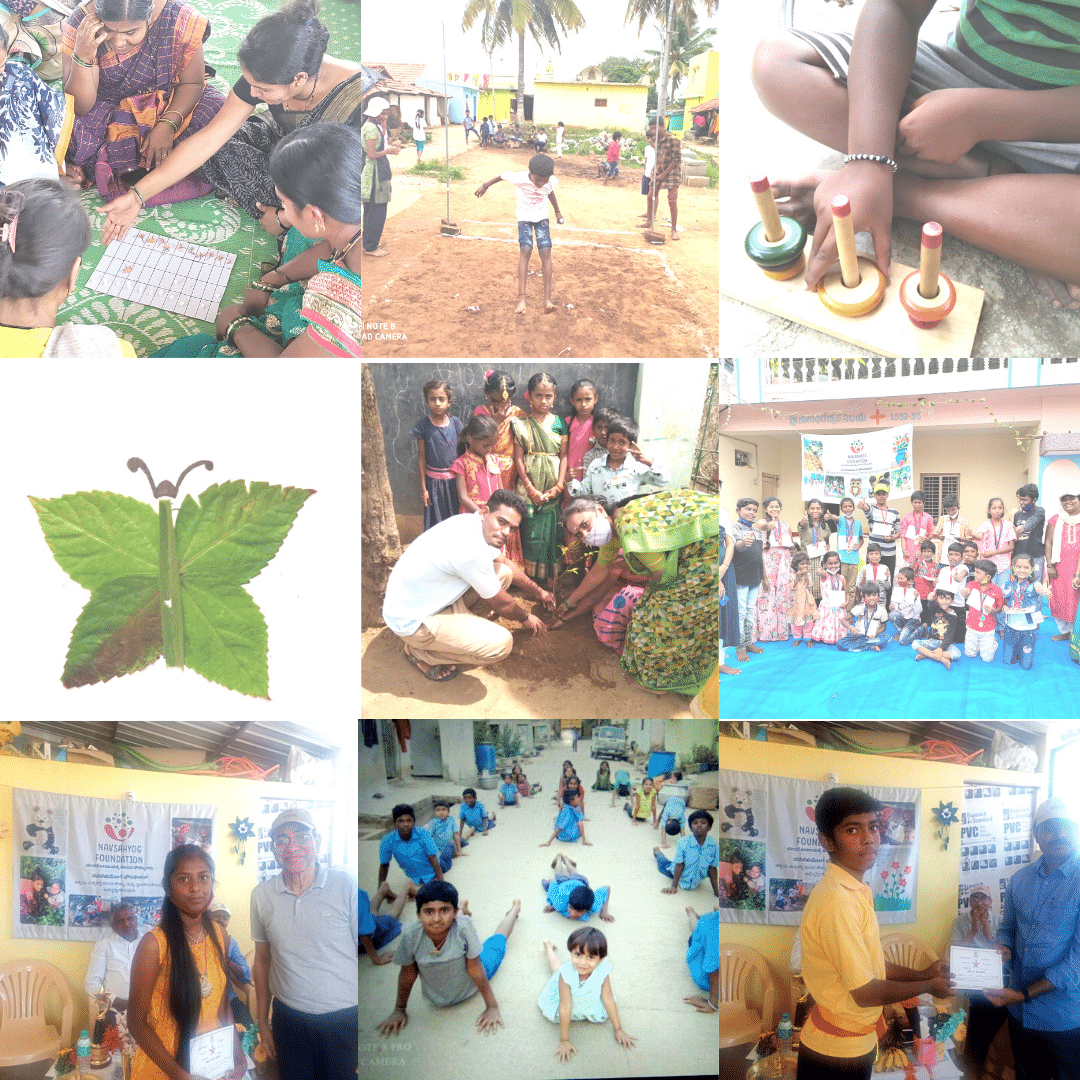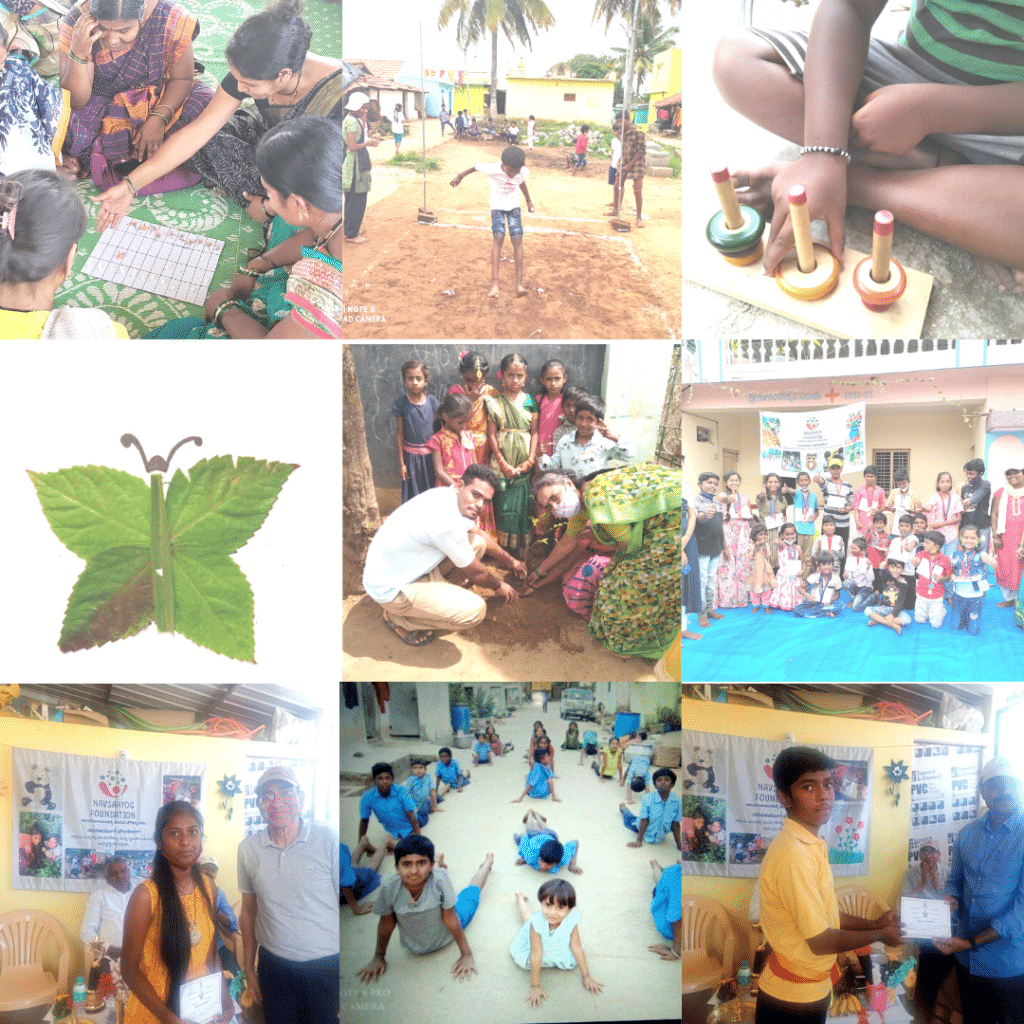 - A Village Coordinator who conducts the program is appointed for every village

- Supporting the cluster of 18-20 villages, is the Area Facilitator who is mobile on a scooter

- We conduct Sports, Yoga and Meditation, from Monday through Saturday after school

- Creative Activities like thumb painting, clay modelling etc, and storytelling are conducted on Sundays

- We engage with parents, teachers and the community regularly

- We also conduct Quarterly and Annual Competitions in every village for the children and the community

- Every month, a Star of the Month title is awarded to one girl and one boy in each village based on the maximum improvement shown by them on various life skill and non life skill parameters

Daily activities we conduct in every village
Experiential Learning - Project Nature & Nutrition